Powerful, high-performing and unstoppable, users summarize the entire design of the series with just 3 adjectives.
As part of a continuous development process aimed at offering a self-propelled sprayer that is always one step ahead, the new MAF HP comes with a complete overhaul of space, equipment and accessories.
Quality as an effect of design choices, component research and supplier selection.
An ongoing commitment to in-house training and process improvement during each production stage.
The quality of a product is the result of choices, it is rooted in the corporate culture, it is the first condition of the relationship of trust with the user.
Low weight
Maneuverability
Air sleeve
Independently closing bars
Precision agriculture
MAF is offered in 3 main versions with different capacities: MAF 4240 (4460 lt), MAF 5240 (5440 lt) and MAF 6240 (6480 lt), and with alternative solutions in terms of clearance and tracking.
MAF shows a large capacity, but extremely compact dimensions, total length just over 9 m and a wheelbase of 3800 mm, for excellent maneuverability.
The transport width is 2800 mm with MZ boom, or reduced to 2550 mm with MK boom.
The 4-wheel steering system is essential to reduce field access time and avoid damaging crops. The rear wheels always follow the front wheels, leaving two trajectories on the ground and allowing a tight turning radius of 5900 mm. The MAF allows 3 steering combinations: two front wheels, four-wheel steering and crab steering.
Safe during fast road transfers with Mazzotti's exclusive rear axle locking system.
The MAF are equipped as standard with the John Deere PowerTech PVS 6-cylinder, 6.8L, 187 kW (250 HP) single turbo AdBlue Stage V or the 224 kW (300 HP) dual turbo AdBlue Stage V. The John Deere Stage II engine is available where required.
Separate cooling circuits for engine, hydraulic oil and air conditioning for perfect efficiency.
Engine is contained in fully openable boxes, accessible from the cab ladder. Ample space around the engine for easy maintenance.
Axles are positioned on rollers to reduce friction and facilitate track changes.
The MAF comes standard with hydraulic adjustment of each individual wheel, via a hydraulic lift. The track is adjusted one wheel at a time using a remote control. In less than half an hour the track is changed to the required position.
For frequent track changes, automatic track activated directly from TERA 10 in the cab is available as an option. Within seconds the track can be changed from wide to narrow.
Mazzotti
Technical DataSheet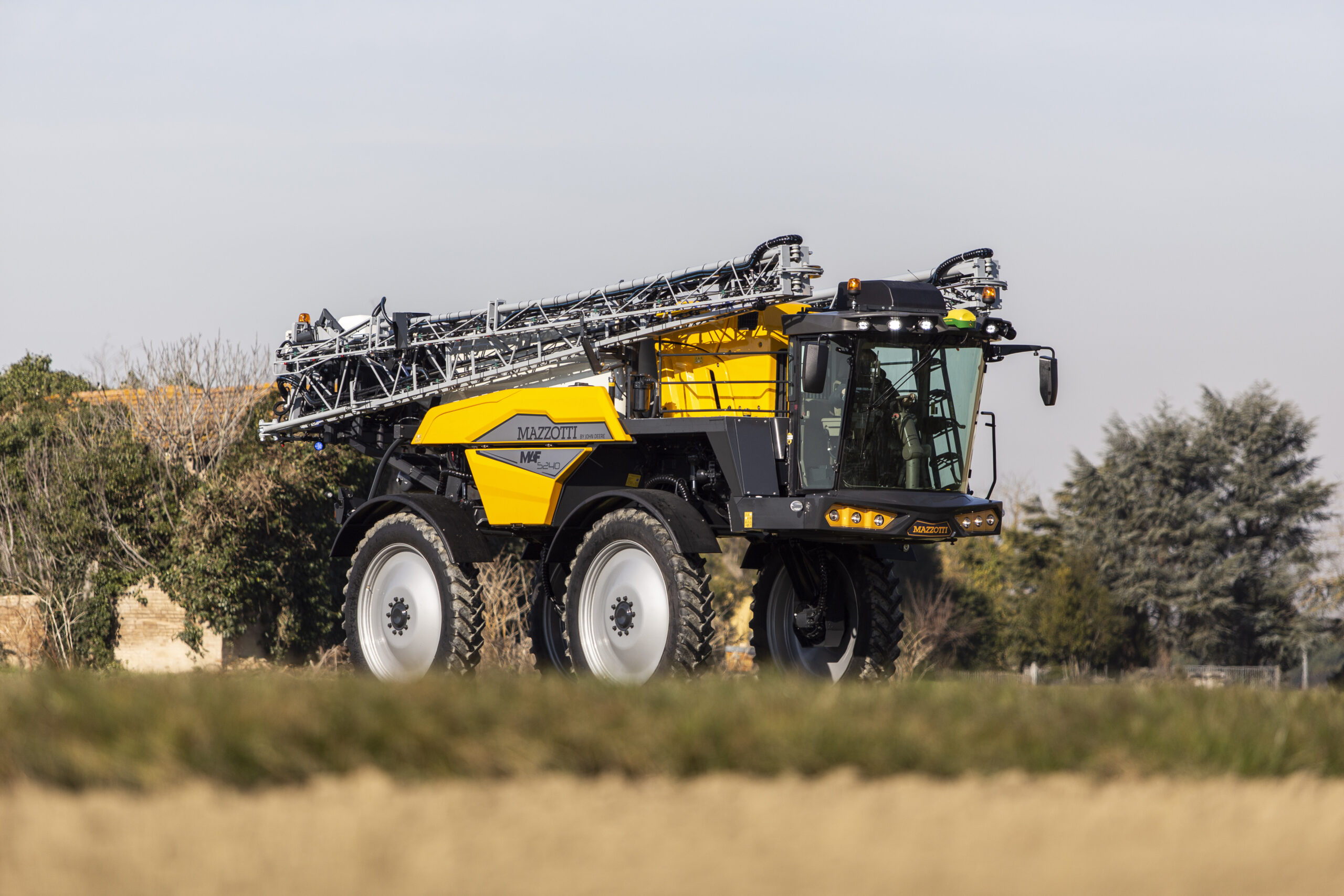 Main tank: 4460 lt – 5440 lt – 6480 lt
Track widths: 1800-2250mm, 2250-2950mm
Speed: 0-20 km/h and 0-47 km/h
Ground clearance: 1300mm, 1500mm, 1700mm, 1400mm to 1850mm C4 version
External turning radius: 4100 / 5900 mm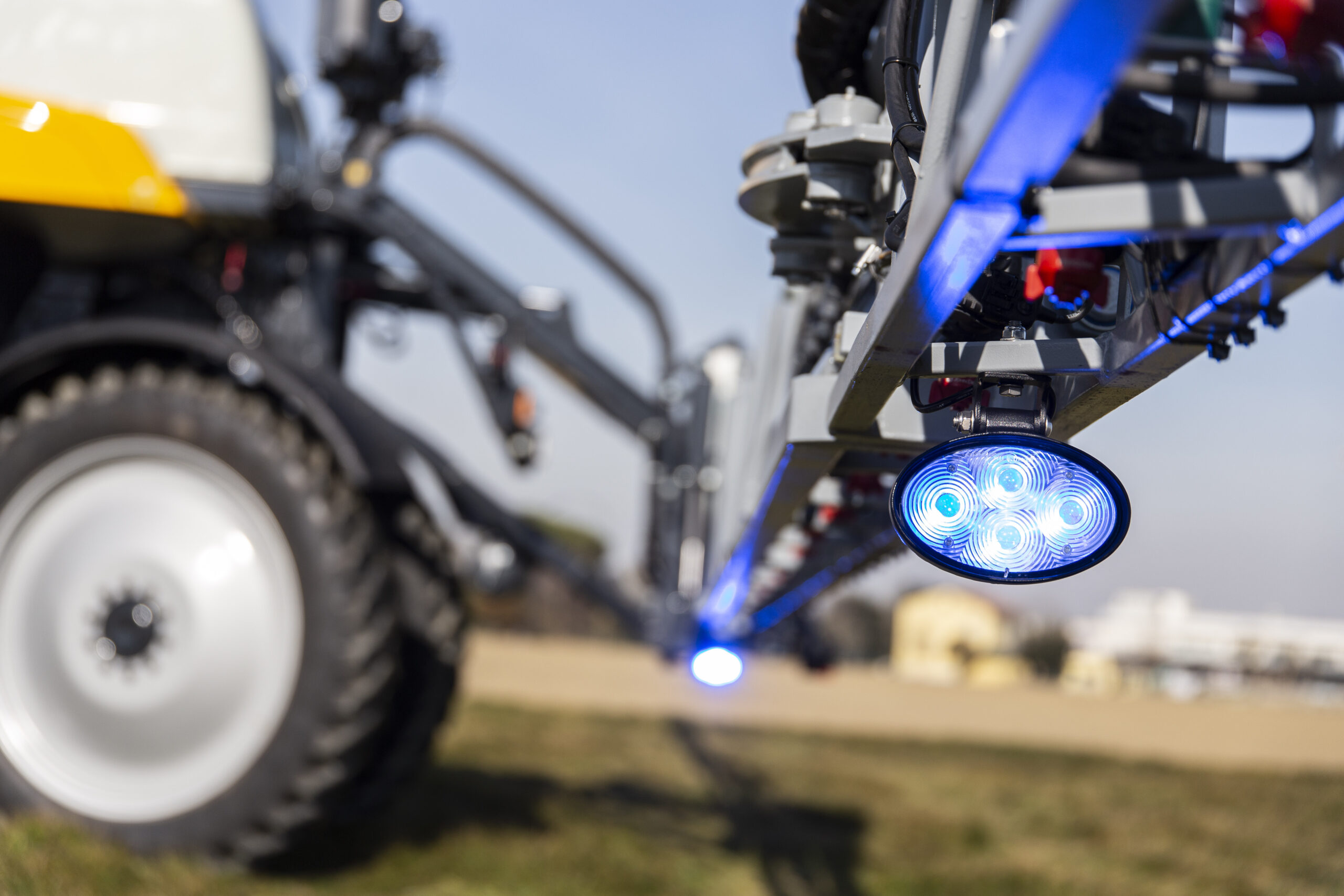 MZ hydraulic boom side-by-side closure 24mt painted and single Seletron triget
MZ hydraulic boom side-by-side closure 28mt painted and single Seletron triget
MZ hydraulic boom side-by-side closure 32mt painted and single Seletron triget
MZ hydraulic boom side-by-side closure 36mt painted and single Seletron triget
MZ hydraulic boom side-by-side closure 24mt painted and single Seletron triget
MK hydraulic boom side-by-side closure 28mt painted and single Seletron triget
MK hydraulic boom side-by-side closure 32mt painted and single Seletron triget
MK hydraulic boom side-by-side closure 33mt painted and single Seletron triget
MK hydraulic boom side-by-side closure 36/24mt painted and single Seletron triget
MZ hydraulic boom side-by-side closure 24mt painted and single Seletron triget
MZ hydraulic boom side-by-side closure 28mt painted and single Seletron triget
MZ hydraulic boom side-by-side closure 32mt painted and single Seletron triget
MZ hydraulic boom side-by-side closure 36mt painted and single Seletron triget
MK hydraulic boom side-by-side closure 24mt painted and single Seletron triget
MK hydraulic boom side-by-side closure 28mt painted and single Seletron triget
MK hydraulic boom side-by-side closure 32mt painted and single Seletron triget
MK hydraulic boom side-by-side closure 33mt painted and single Seletron triget
MK hydraulic boom side-by-side closure 36/24mt painted and single Seletron triget